We are offering professional tree trimming services to help you in keeping your trees well-maintained. These services will make sure that the trees on your property look beautiful and make the surroundings beautiful.
The trimming process mainly involves trimming the tree, bush, or shrub via cutting a dead branch or overgrown part of the tree. Professional tree trimming services will ultimately support the healthy growth of the trees, which is useful in making sure the trees stay healthy and provide enhanced appeal to your property.
In other words, tree trimming is much more than just cutting away or cleaning up the tree. Instead, it is a reliable way of enhancing the trees' health and growth to prolong their lives and maximize their benefits.
These benefits are possible because the trees are revitalized after trimming. All of the dead and damaged branches are removed in this process. As a result, further decay is prevented from potential organisms and insects. Moreover, more sunlight can reach the well-groomed trees, so there will be more leaf growth.
Once you can call us for our tree trimming services, we will consider the location, tree type, tree's health, and specific requirements. We are offering affordable tree trimming services for both residential and commercial properties. Therefore, whatever your needs might be, you can contact us anytime to benefit from our professional tree trimming services.
---
#1 Tree Service Cupertino
Local Tree Service Cupertino
Cupertino residents are crucial to our 20-year-old business. As friends, family, and acquaintances, your tree care is more than excellence; we instill pride in our work. 
Affordable Tree Removal Cupertino
We understand the importance of a good deal. We never push for unnecessary purchases and inform you if your tree doesn't need anything. With extensive experience at Cupertino Tree Service Company Inc., all customers are treated like family. Call now for an appointment. 
Friendly Tree Pruning Cupertino
From the beginning, we realized that treating Cupertino customers fairly and respectfully would bring them back. As a family-run business, we prioritize treating customers like family.
Trust Tree Trimming Cupertino
Our Cupertino Tree Service thrives on word of mouth, thanks to our exceptional team. Trust our professionals to care for your property and leave your trees looking pristine.
Professional Tree Trimming Cupertino
Tree Service Cupertino offers top-notch tree services such as trimming, pruning, and stump removal. We connect you with skilled contractors who cater to specific needs, whether it's removing a large tree in your backyard or trimming trees outside your business.
"Tree Service Cupertino was amazing! They responded to our request within the hour and scheduled an appointment. The team came out on Wednesday, did all of their work in a timely manner, cleaned up after themselves perfectly – it couldn't have been better! Would highly recommend Tree Service Cupertino !!"
---
Jane Leggins
Cupertino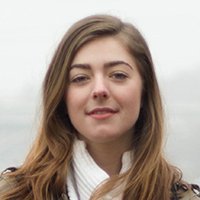 "The service is friendly and the results are always of the highest quality. I am recommending to all my friends and colleagues."
---
Stacy Catinbond
Cupertino
"If you are looking for a high quality company, I highly recommend this one. They are the very best in the field, no compromise."
---
Taylor Magly
Cupertino